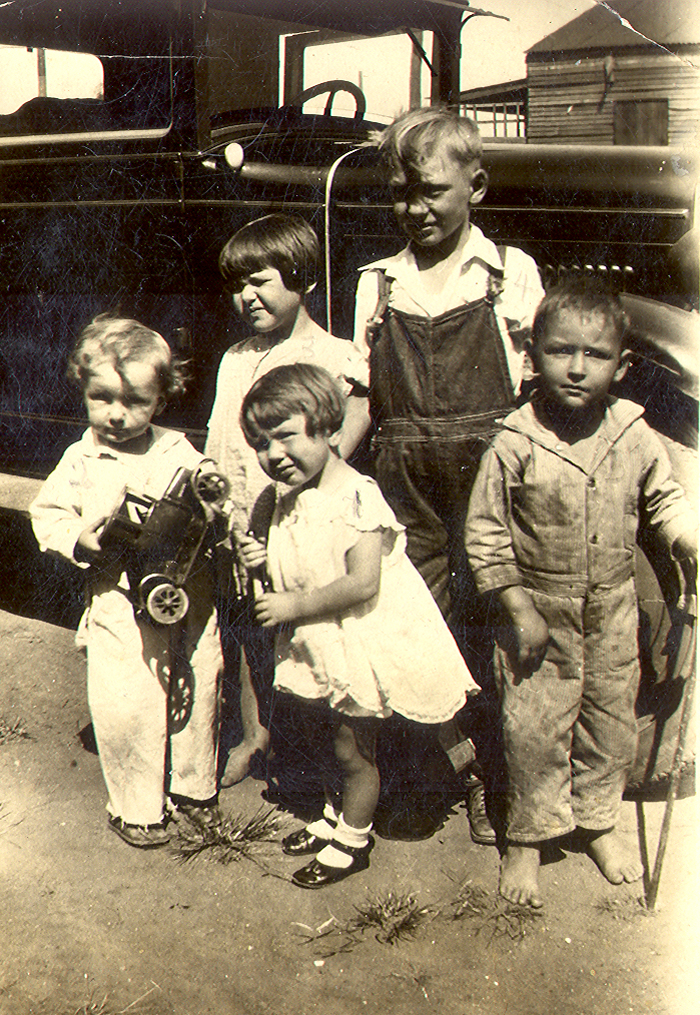 Handwriting on the back of this photo, in Sylvia Rogers Caldwell's hand, says:
"Bonnie Mae, Jack, Evelyn Ruth, Carol and Terry – made last summer".
1. Andrew Frank Caldwell (called Jack) 1926-2000
2. Bonnie Mae Caldwell 1926-1995
3. Evelyn Ruth Caldwell
4. Carol F. Caldwell
5. Terry Kring
Jack and Evelyn were brother and sister, children of Frank Allen Caldwell and Thelma Ruth Witherspoon. Bonnie and Carol were brother and sister, children of Dow Caldwell and Sylvia Rogers. Terry was son of Dorothy Ethel Caldwell and Kyle Kring. These children are all first cousins. The picture was made about 1930, probably in Wirt, Oklahoma, where the kid's fathers (except Terry's) are all employed in the oil field. In the background is a lease house that looks like the one that Carol was born in.