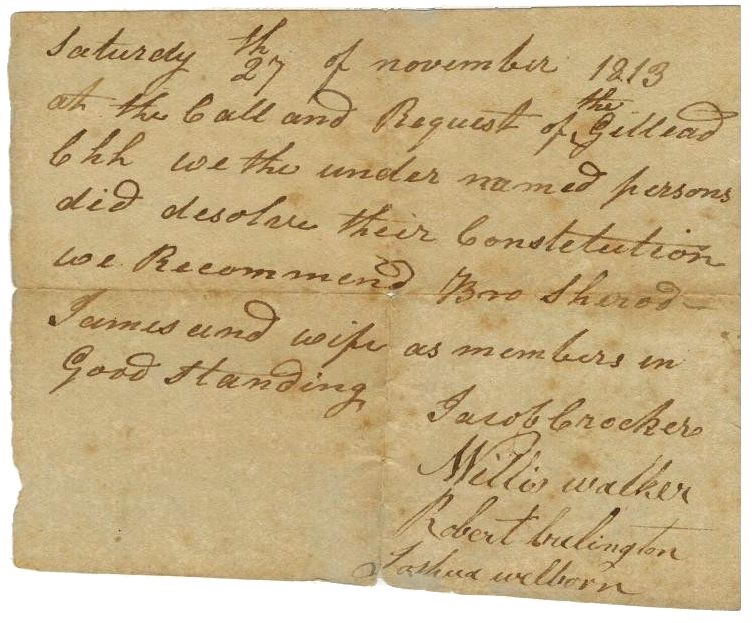 This document was brought to my attention recently as being auctioned off on eBay, along with precious family Bibles and more.  How folks could want to profit from these old historic records is beyond me.
This tiny slip of paper notes that on Saturday, November 27, 1813, Brother Sherod James and wife were recommended as members in good standing of the "Gillead Chh".  Signed by Jacob Crocker, Willis Walker, Robert Curlington and Joshua Welborn.
There is a marvelous resource about the early Grindal Shoals community in South Carolina — a blog called Grindal Shoals Gazette, published by Robert A. Ivey.  Visit this site to get a map of the community location and to read a marvelous history of the Gilead Church and more.
While this Sherod James is living in basically the same area as Sherod and Leodocia Sandlin James, it's unclear whether this "Bro Sherod James and wife" are Sherod and Dicy or perhaps Sherod and Poly.